Parkfield Road
Parkfield Road is a conservation area setting characterised by mature tree cover, substantial C19 villas, and C20 infill. The building was constructed as a single dwelling circa 1840, and was last in use as a Spiritualist Church. Formerly one half of a pair of buildings, the adjacent villa was lost in the widening of the adjacent dual carriageway, leaving a secondary elevation as the gateway to the conservation area. A mid-C20 telephone exchange introduces civic modernism to the north of the site.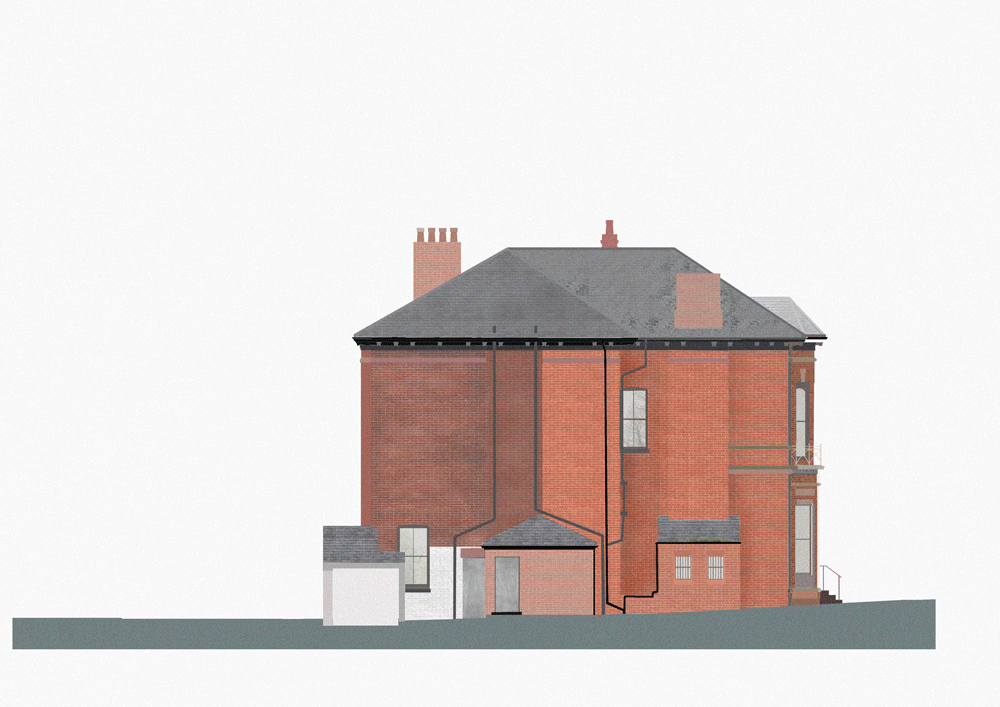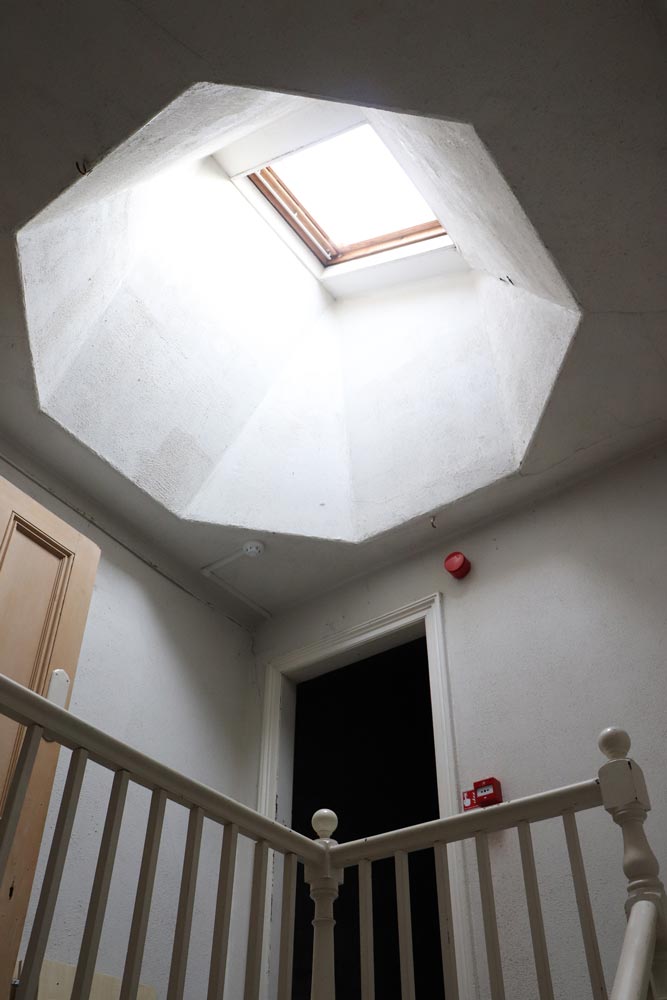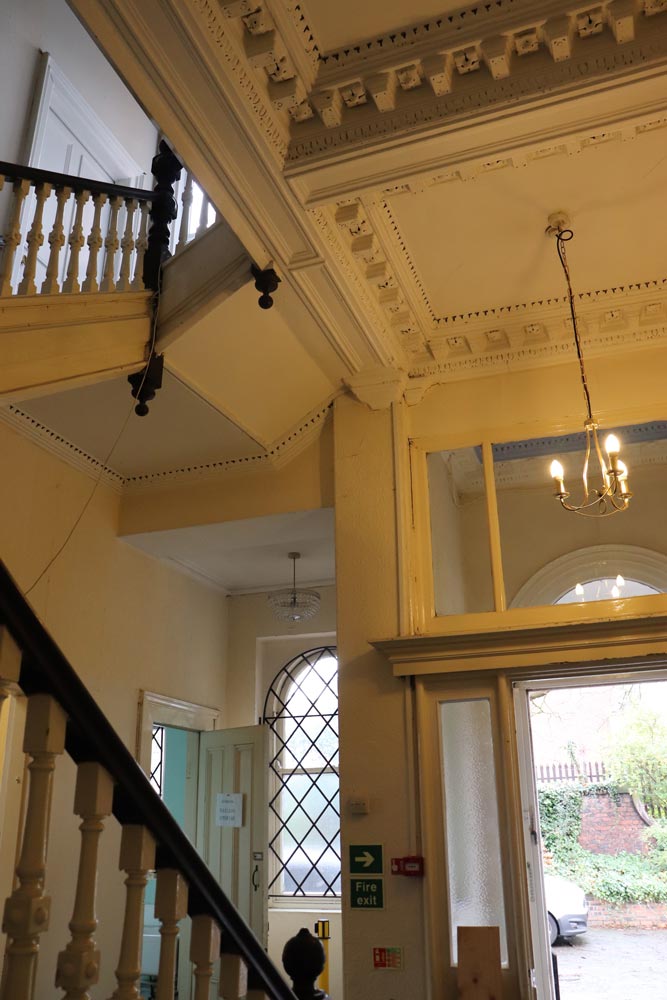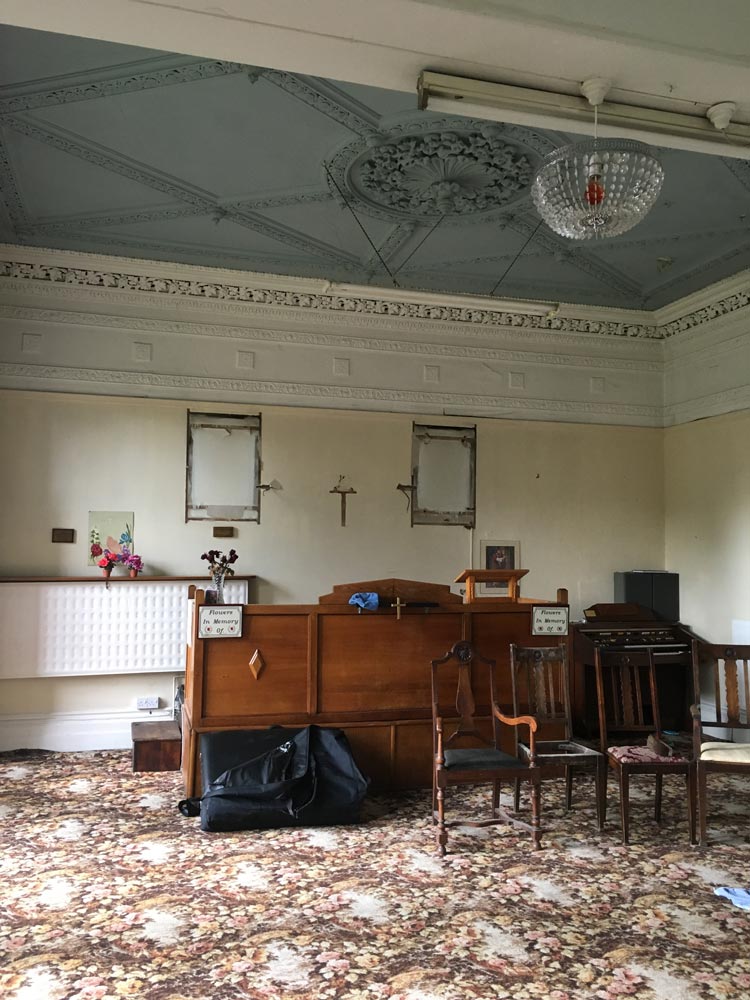 The materiality of the existing building reveals clear primary and secondary treatments, with the former wrapping the latter as though a refacing treatment. Expanding this line of enquiry, the new build element wraps the historic to provide a new principal elevation to the dual carriageway. The scheme exists as an interplay between the retained historic fabric and the new build elements, each representative of their era in expressed masonry.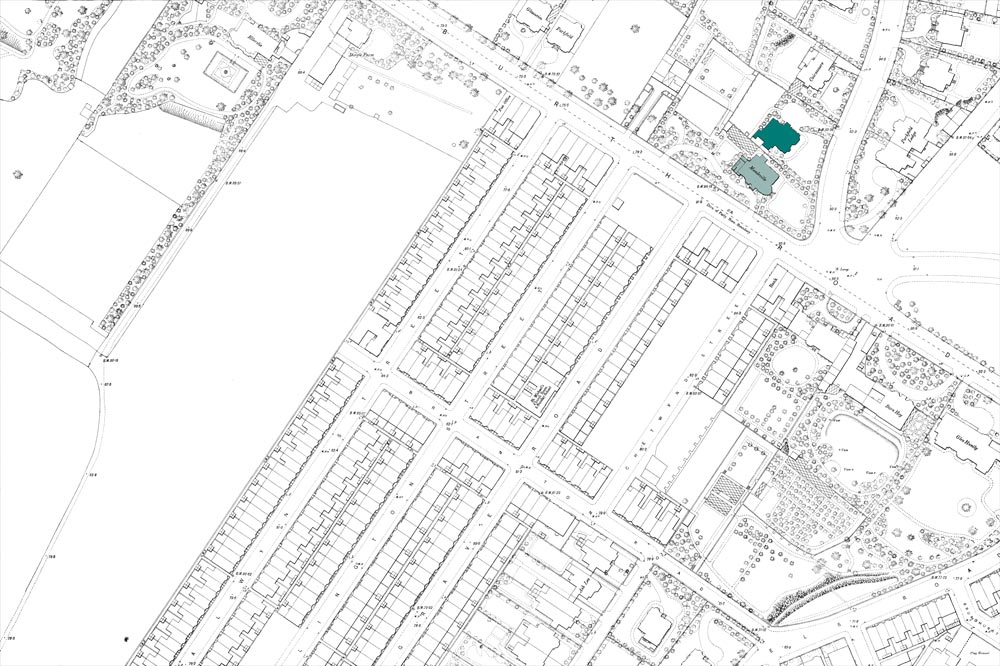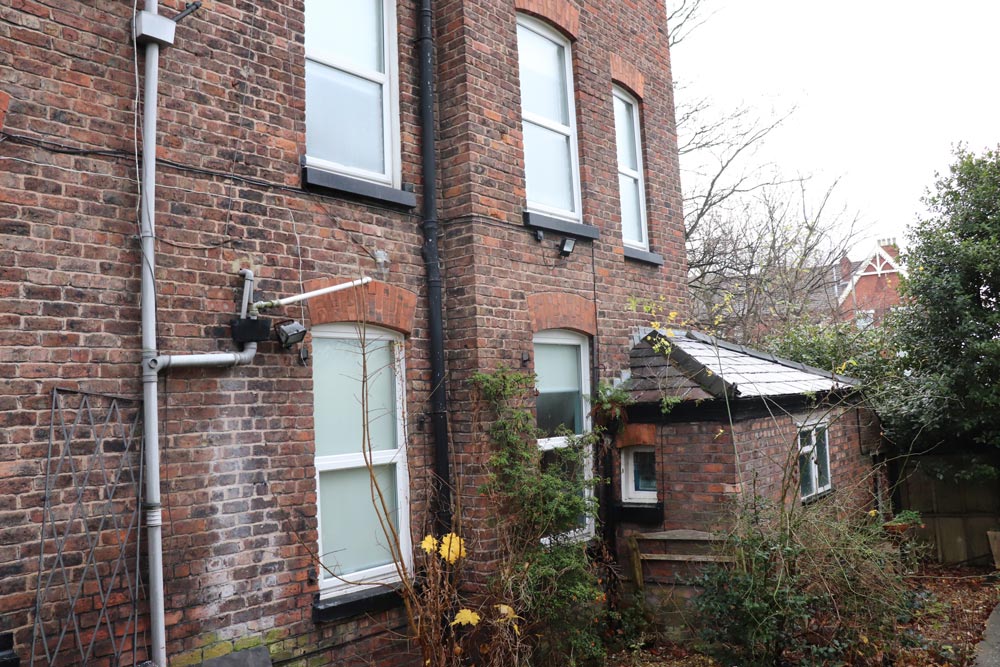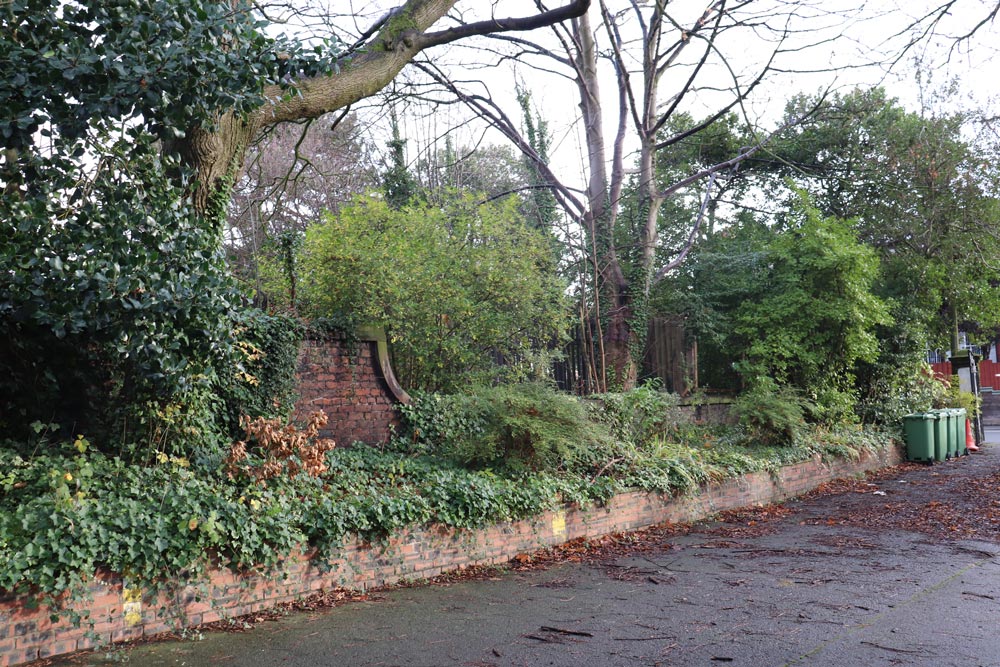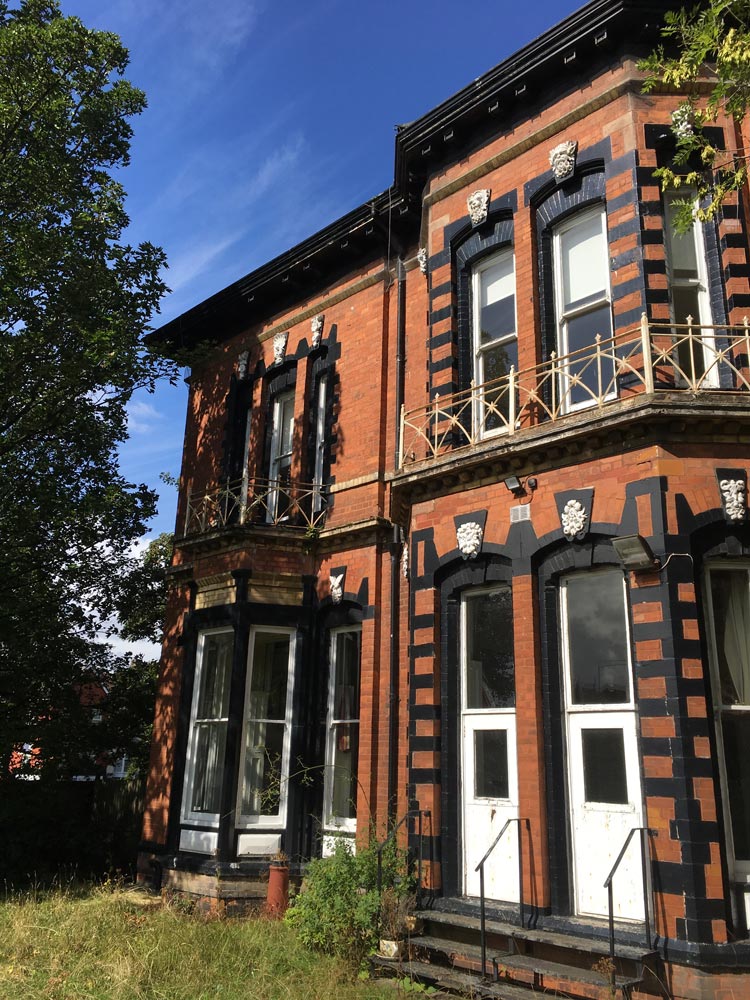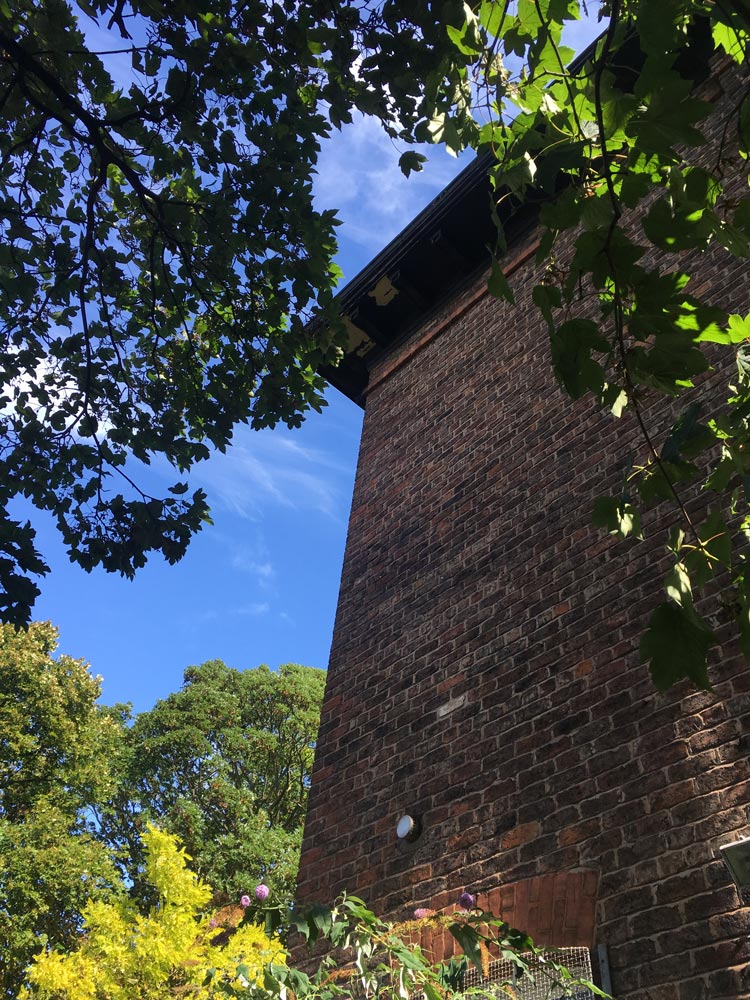 The front elevation to Parkfield Road remains as the historic artefact, with the north side elevation a hybrid interplay of existing and new build elements. The rear and new principal elevations provide proportional formality, with a recessed bay quoting the expressed bays on the original frontage.